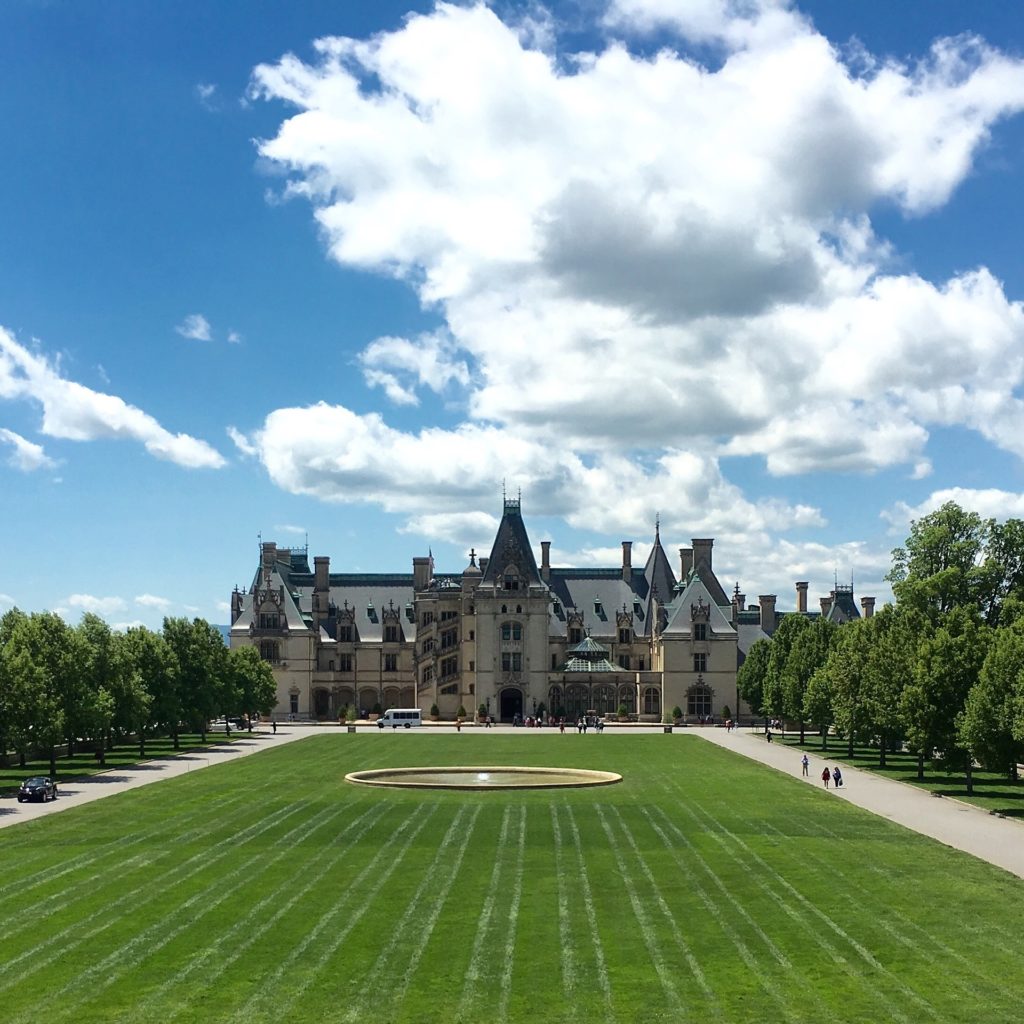 Whether you have a day, a week, a month or a year, Asheville is the perfect place to let your spirit fly free! Come visit. You will be glad you came!
Situated in the heart of the mountains of western North Carolina, Asheville is the perfect spot for a visit during each season of the year! With Asheville's perfect combination of historic landmarks, cultural arts and incredible natural beauty, there is something here for everyone!
Top Ten Things to Do in Asheville:
1) Downtown: Take in all of the fresh talent from some of Asheville's many street performers, shopping in some of the most unique boutiques and shops and learn all about how Asheville came to be on Asheville Free Walking Tours.
2) Biltmore House: America's largest home, featuring over 250 rooms, 8,000 acers of beautiful gardens and the nations most-visited winery. The Biltmore House is magnificent to behold and a lovely way to spend the day. You can tour the home with audio recordings that explain everything you are viewing, followed by a lovely stroll through the gardens and finishing with a free wine tasting of Biltmore's finest wines! It will not disappoint!
3) Natural Beauty: Drive along the Blue Ridge Parkway, a 469-mile scenic road, go on one of Asheville's many waterfall filled hikes, go fly fishing or tubing down the French Broad river. There are also countless bike trails and/or spots for a lovely picnic. In the fall, the colors of the leaves changing all over the mountains provides breathtaking views.
4) Festivals: All throughout the year, Asheville host a unique variety of festivals: Chow Chow, Leaf, Downtown After 5, Brewgrass, Shindig on the Green, Mountain Dance and Folk Festival, just to name a few!
5) Culinary Excellence: Asheville's "foodie" culture is a magnet for innovative chefs from all over the world. Asheville serves a variety of international cuisine as well as various farm to table options. The true foodies will even have the options to join a food tour, foraging expedition or a cheese trail!
6) Beer City: As of 2020, in downtown Asheville alone, there are over 30 local breweries, all within reasonable walking distance. Each brewery providing their own local flare as well as some delicious beer options. Also, most of the brewers have a semi-permanent food truck for the guest's convenience.
7) All About the Arts: Along the French Broad River, there is a quirky section of town called the River Arts District. These formerly industrial warehouses are now filled with hundreds of art studios, numerous galleries and art programs. The River Arts District is also home to many popular bars and restaurants. Asheville also has an incredible theatre community with both local and national productions, including my favorite outdoor Shakespeare production performed by Montford Park Players.
8) Music: Asheville has a lovely combination of intimate music halls, neighborhood bars with live music, and large outdoor music festivals. Some of the most famous music halls being the Orange Peel, Grey Eagle and ISIS Music Hall.
9) The Omni Grove Park Inn: The iconic Inn offers amazing views of the mountains and the most beautiful sunset on the terrace. The Inn is also the home of a luxurious spa, famous restaurant scene, and the world-wide gingerbread house competition at Christmas time.
10) Mountain Culture: Asheville has a rich culture best described by the city's motto "Let your spirit run free." Asheville is home to artist, writers, musicians, and incredible architects. Asheville's free, bohemian spirit is what sets it apart from any other cities in the area and what cause people to immediately fall in the love. Asheville is the kind of city that you will never forget!
Whether you have a day, a week, a month or a year, Asheville is the perfect place to let your spirit fly free! Come visit. You will be glad you came!