One of the things our tourists and travelers tell us during Tehran free tour goes something like this: "It was so surprising and Tehran offers much more than I expected! I wish I had more time to stay in Tehran."
Artículo de: Ehsan, the founder & guide at Persian Walk Free Tour
The photos are taken by: Annukka Sakkinen
Some Iranians, travel websites and travel agencies suggest that those traveling to Iran not stay in Tehran for more than one day! They recommend travelers leave as soon as possible after their arrival in Iran and only return upon the return back home.
We are here to tell you differently: Tehran is an exciting melting pot of different Iranian cultures, that deserves at least three days of your attention. Read on for our three-day itinerary suggestions.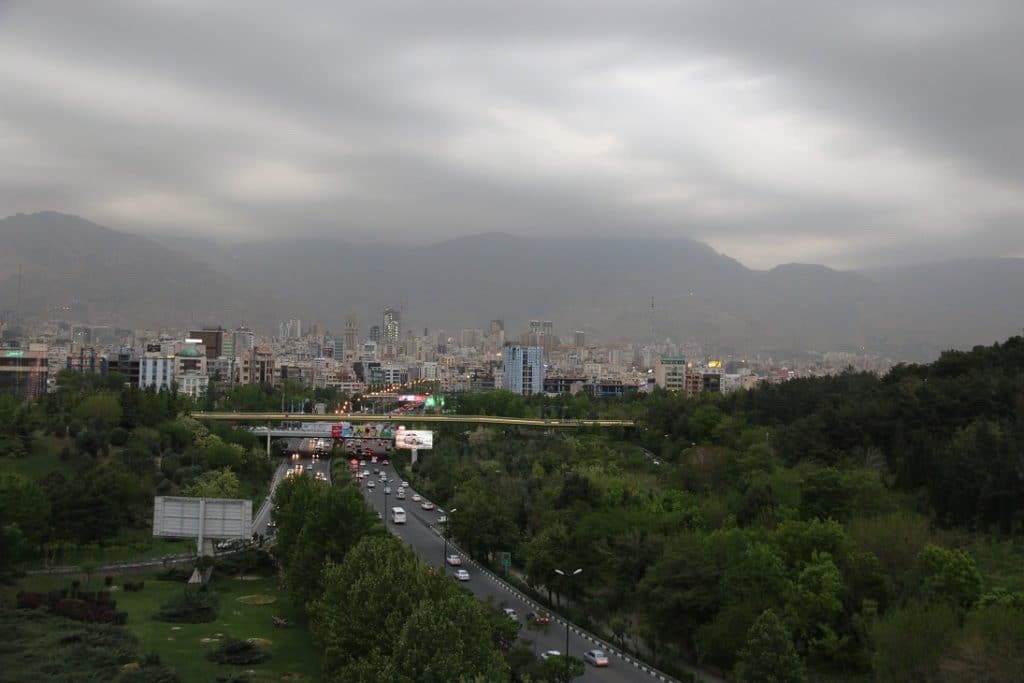 Day 1: getting your bearings
On your 1st day, we recommend Persian Walk's Tehran free tours which start every day in front of the main entrance of Golestan Palace:
But if you make your decision to wander around independently, you should know the nice old town of Tehran is around the Golestan Palace & Grand Bazaar. You can reach there in several different ways like metro, Taxi, Snapp and even a lovely walk!
If you plan to use Metro for reaching the old town you need to hop on the metro on line 1 or 2 and then get off Metro at Panzdah-e Khordad Metro Station. For more information about the Tehran metro click here.
Lunch suggestion: Moslem Restaurant in Grand Bazaar
Also, in the evening you can walk in Tajrish, another old and lovely strict in the north of Tehran. Tehrani people love to walk there in the evening especially in spring and summer. There is a colorful bazaar in Tajrish too, which is so great to see Iranian foods, sweets, pickles, etc.
Persian Walk has run a walking tour in Tajrish, not only for tasting food, sweets, etc. but also you will be familiar with Shia history, Tehrani culture, the longest street in the middle east, architecture and the nice stories about the modernization of Tehran and Iran!
Dinner suggestion: Ash-e Seyyed Mehdi is a local restaurant that serves Iranian food.
Day 2: Former US embassy and Tabiat bridge
During the 1979 revolution of Iranians against the Pahlavi regime, students took over the US embassy. Since then these two countries don't have any active embassies in each other countries. Now, the former US embassy is the only embassy museum in the world. It is reachable by the metro red line (line 1) at Taleghani Subway Station.
Then you could have a walk in Artists Park near the embassy and visit the art gallery inside it.
Lunch suggestion: Karfe café or Iranian Artist Forum Veggie Restaurant
Islamic Revolution & Holy Defense Museum is another attraction that you can visit in the afternoon. You can reach there by metro red line (line 1) at Shahid Haqqani Metro Station.
Persian Walk also provides a tour of the former US embassy & Islamic Revolution and Holy Defense Museum, "the Revolution on the Train Tour!"
After visiting the museum, with 15 minutes of a nice walk you will arrive in Tabiat Bridge.
Tabiat Bridge is an eye-catching bridge that connects Abo- Atash park to Taleghani park.
Dinner suggestions: The Wooden Road Food Court
Day 3: Museums and mountains!!
Tehran is a city of museums. Saadabad Historical Complex (The former palace of the Shah) is great for your morning.
Lunch suggestion: Cinema café (Bonus: You can visit the cinema museum)
Additionally, in the evenings you can have a walk-in "Bame Tehran" which literally means the roof of Tehran. A mountainous walkway on the hillside of Tochal mountain. Another pretty place for the photographers, you can get nice shots from the Tehran vast perspective.
Bonus suggestions: day trip to the Vaziri cave museum
One of the outstanding and uncommon museums is the Vaziri Cave Museum. This private museum is in Lavasan city, near Tehran. Late Mr. Vaziri was a great sculptor and made his private sculptures museum in his house. All the artworks have been made from waste materials.
The bottom line
Whether Spending three days or not, Tehran has many surprises for you. This city can be an excellent introduction to Iran. Tehran is the capital city of the country for the past two centuries and so the contemporary political, cultural, etc. events have happened here.
For more information about Tehran please visit the Things to do in Tehran.