At Ottawa Free Tours, we know the value of a dollar and the importance of saving money when travelling on a budget. When we offer a free walking tour, our goal isn't just to show off our fun and quirky city, but also share great things you can do in the city entirely for free!
Article by: André LaFlamme, the founder of Ottawa Free Tours
Visit Canada's National Museum for FREE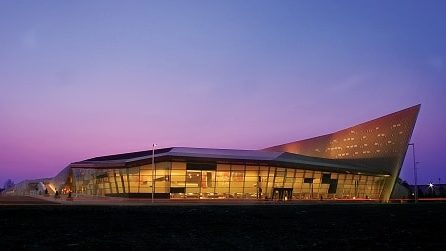 As the capital of Canada Ottawa has a number of world class museums and savvy visitors can see them entirely free of charge! Most museums in Ottawa charge admission but also offer free visiting periods to those in the know. Here's a quick breakdown of free visitation times to Ottawa's best museums:
● The National Gallery of Canada, The Canadian War Museum, The Canadian Museum of History, The Canadian Museum of Nature and The Bytown Museum are all free on Thursday evenings from 5pm – 8pm.
● The Canada Science and Technology Museum, The Canada Agriculture and Food Museum, and The Canada Aviation and Space Museum are free every day during the last hour of the day.
● The Bank of Canada Museum is free all year round!
Tour our National Buildings for FREE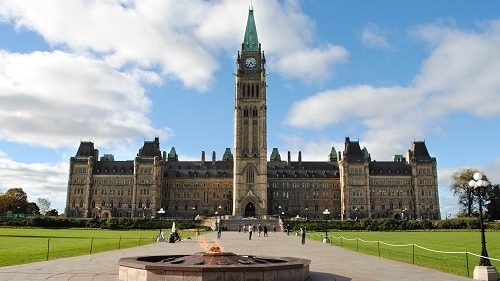 Ottawa is home to a number of important government buildings, most of which offer free tours. First, there are the Parliament Buildings, Canada's Federal Legislature. While some sections are under renovation, the House of Commons and Senate (temporarily housed in an old Art Deco Train Station) offer free tours throughout the day. Lesser known but just as impressive, there's also the Supreme Court of Canada, as well as Rideau Hall (where the Governor General of Canada resides). All of these buildings are extremely impressive and free tours are offered in both English and French.
FREE Light Show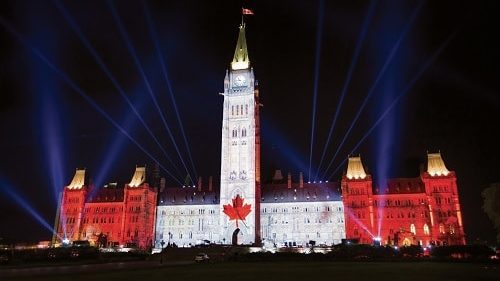 Throughout the summer something very special happens on Parliament Hill after the sunsets. Spectators can sit on the front lawn and watch an extremely impressive FREE light show put on by the Government of Canada. The audio/visual experience, projected onto the Parliament Buildings, tells the story of Canada's history. To hear some of the stories they omit, make sure to check out the Ottawa After Dark Tour that happens right before the free light show!
FREE Military Displays
From June to August, there's an impressive military parade every morning at 10am in Ottawa. The ceremonial changing of the guard is a site to behold. A military guard and band procession make their way from their barracks to Parliament Hill to relieve the posted guards. A shorter version of this free ceremony also happens every hour from sun-up to sundown at the National War Memorial of Canada from April to November. Conveniently enough, our Capital City Tour starts at the National War Memorial right as one of the changing of the sentries ceremonies is happening.
Breath-taking Nature (well, of course for Free…)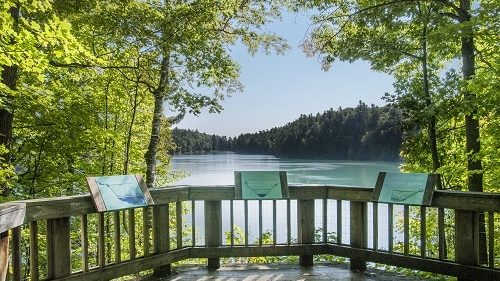 Ottawa is conveniently located very close to Gatineau Park. This large conservation area has some amazing hiking trails, beaches, waterways, and historical buildings and they can all be visited for free. The best time to see this area is of course during the fall when all of the leaves turn bright red, yellow and orange.
Most visitors have no idea about all the free experiences you can have in Canada's national capital. Come visit us soon to see everything we have to offer!